Rumours of child abductors spread through WhatsApp in a small town in Mexico. The rumours were fake, but a mob burned two men to death before anyone checked.
On August 29, a little after midday, Maura Cordero, the owner of an arts and crafts shop in the small town of Acatlán in the central Mexican state of Puebla, noticed an unusual number of people gathering outside the municipal police station next to her shop.
Cordero, 75, moved closer to the door and peered out. Dozens of people were outside the police station on Reforma Street, the town's main thoroughfare, and the crowd was swelling. Soon there would be more than a hundred people. Cordero could not remember seeing such a crowd in Acatlán outside of a holiday celebration.
As she watched a police car passed her shop bearing two men into the small jail house. The car was followed by more people and cries went up from the crowd accusing the two men who were taken into the jail house of being child abductors. From behind a narrow metal gate at the entrance to the station, police replied that the men were not child abductors but minor offenders. They were minor offenders, the officers said again and again, as the crowd grew in size.
Inside the station sat 21-year-old Ricardo Flores, who had grown up just outside Acatlán but moved to Xalapa, 250km to the north east, to study law, and his uncle Alberto Flores, a 43-year-old farmer who had lived for decades in a small community just outside Acatlán. Ricardo had recently returned to Acatlán to visit relatives, who said the two men went to the centre of town that day to buy construction supplies to finish work on a concrete block water well. Police said there was no evidence the men had committed any crime, and that they had been taken into the station for "disturbing the peace" after they were accosted by local residents.
But the mob outside the station on Reforma Street was in the grip of a different version of events, a story stirred up somewhere unknown and spread through the private messaging app WhatsApp.
"Please everyone be alert because a plague of child kidnappers has entered the country," said the message that pinged from phone to phone.
"It appears that these criminals are involved in organ trafficking…In the past few days, children aged four, eight and 14 have disappeared and some of these kids have been found dead with signs that their organs were removed. Their abdomens had been cut open and were empty."
Sighted near an elementary school in a nearby community called San Vicente Boqueron, Ricardo and Alberto became the child abductors conjured up by collective fear, and news of their arrest spread just as the rumours of the child abductors had.
The crowd that descended on the police station was whipped up in part by Francisco Martinez, a long-time resident of Acatlán known as "El Tecuanito". According to police, Martinez was among those who spread messages on Facebook and Whatsapp accusing Ricardo and Alberto. Outside the police station, he began to livestream events on Facebook via his phone.
"People of Acatlán de Osorio, Puebla, please come give your support, give your support," he said into the camera. "Believe me, the kidnappers are now here."
As Martinez attempted to rally the town, another man, identified by the police only as Manuel, climbed up onto the roof of the colonial-style town hall building next to the police station, and rang the bells of the government office to alert locals that the police were planning to release Ricardo and Alberto.
A third man, Petronilo Castelan — "El Paisa" — used a loudspeaker to call on the citizens to contribute money to buy petrol to set the two men on fire, and he walked through the crowd to collect it.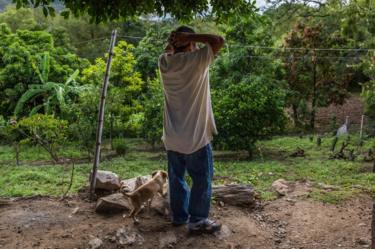 The road that runs into Acatlán is lined on either side by maize and marigold fields. Mango, fig and walnut trees grow from vast plots of land owned by local farmers. The town is nestled in the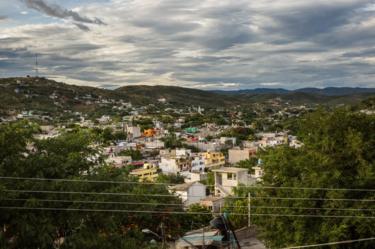 heart of the Mixteca highlands and is known as the "Pearl of the Mixteca region" — a reference to the Mixtecs Mesoamerican indigenous groups that first settled in the region centuries ago.
Most families in Acatlán depend on remittances sent to them by relatives who have migrated to the United States. Like many other towns in Mexico, it has seen thousands of its citizens leave to head north in search of better opportunities.
Among those migrants in the early 2000s were Maria del Rosario Rodriguez and Jose Guadalupe Flores, who moved north in the hope of providing better living conditions for their two young sons left behind, Jose Guadalupe Jr and his younger brother Ricardo.
The two boys, aged seven and three, stayed behind with their grandmother, Petra Elia Garcia, in Xalapa in the state of Veracruz. Their parents, Maria and Jose Guadalupe, moved from city to city in the US before making their home in the east coast city of Baltimore. Maria became a domestic worker and Jose Guadalupe a construction worker, and they had a third child and called her Kimberley. Via Facebook and Facetime, they kept in constant communication with their two sons at home.